U Publication| 'Origin of Design' – China National Maritime Museum by Eugene Ji
(Published on No. 257 issue of Architecture Technique, Author: Eugene Ji)
Mr. Eugene Ji

Founder of Urbantect Architecture and Planning Design Consultants
China Chief Construction Consultant of COX Architecture(2013~2016)
"We shall not cease from exploration
And the end of all our exploring
Will be to arrive where we started
And know the place for the first time."
- T. S. Eliot.

COX Architecture was invited to participate in the first round of international bidding for the China National Maritime Museum project at the end of 2012 in the Tianjin-based Binhai New Area. We quoted the poem written by Elliott at the beginning on the first page of our bidding document.
Located in Binhai New Area, Tianjin, China National Maritime Museum (hereinafter referred to as "Maritime Museum") is the first national-level comprehensive non-profit museum with the ocean as its theme. It is located within about 1 km2 Marine Culture Park. Its floor area is 80,000 m2, and it will include functions such as exhibition, public service, recreation, and scientific research upon completion.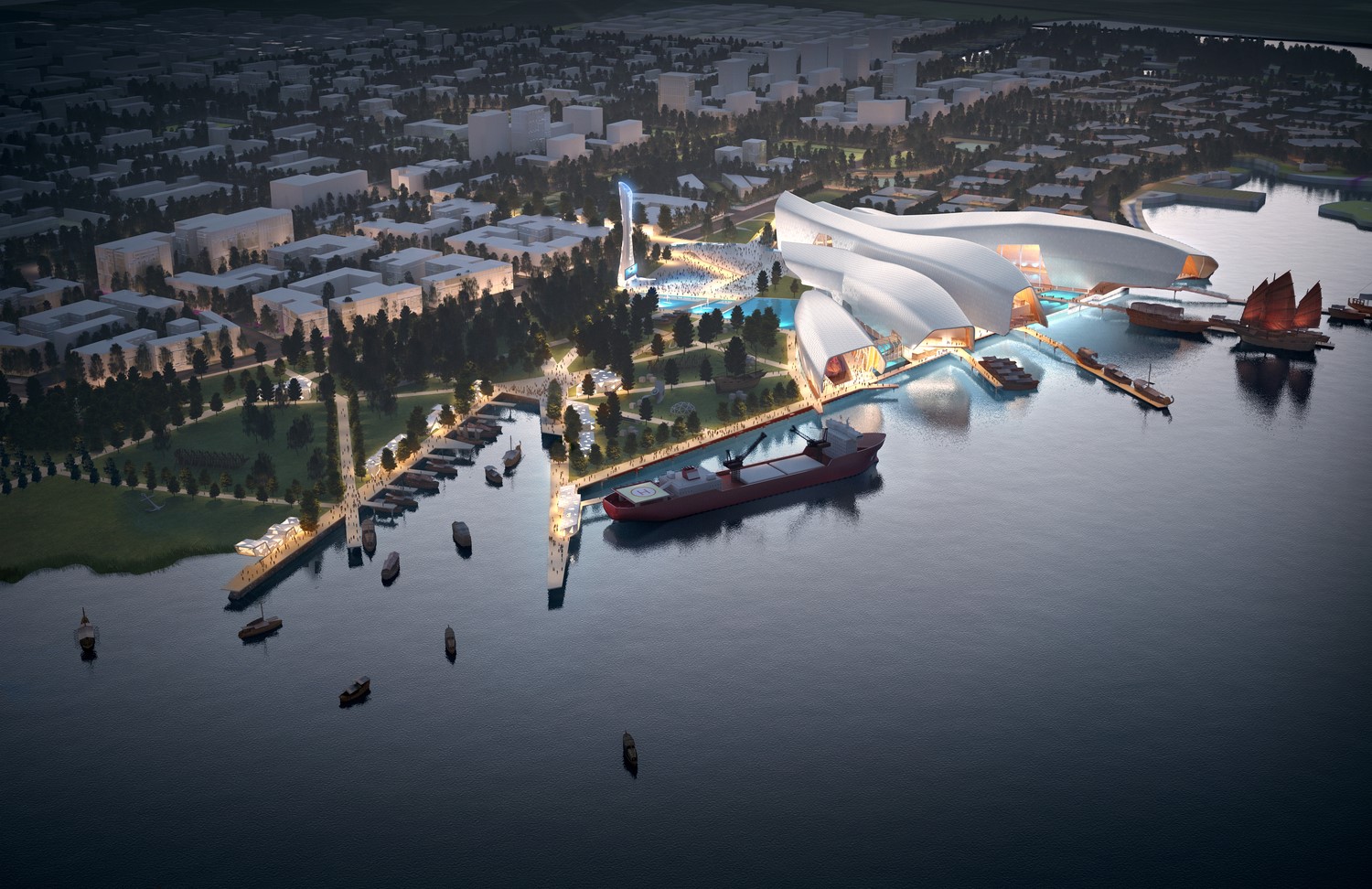 ▲ Aerial view
For the creation of a building, in particular, a cultural building like a national-level museum, the most important part is to determine its cultural identity and the process is one of looking for the origin of the design.
For many people, a maritime museum may be a dreamland full of strange marine creatures, fascinating ships, cheerful sailors, or boat sails against the wind. However, we will realize that ocean is a history of realities as well as current conditions when we retrospect the overview of the marine world. The relationship between oceans and mankind is based on commercial activities such as production, transportation, and commerce. Besides dreamlike scenes, there are strenuous labor and lonely voyages that are boring even dangerous.
The most fundamental function of a maritime museum is to collect the materials on all periods and introduce marine geology, marine organisms, and human maritime activities and history in a comprehensive manner. As a building, the design origin of a maritime museum is to reshape a scene that is related to people's memories on oceans, and visitors can experience the true relationships between mankind and oceans in the past or at present in such a scene.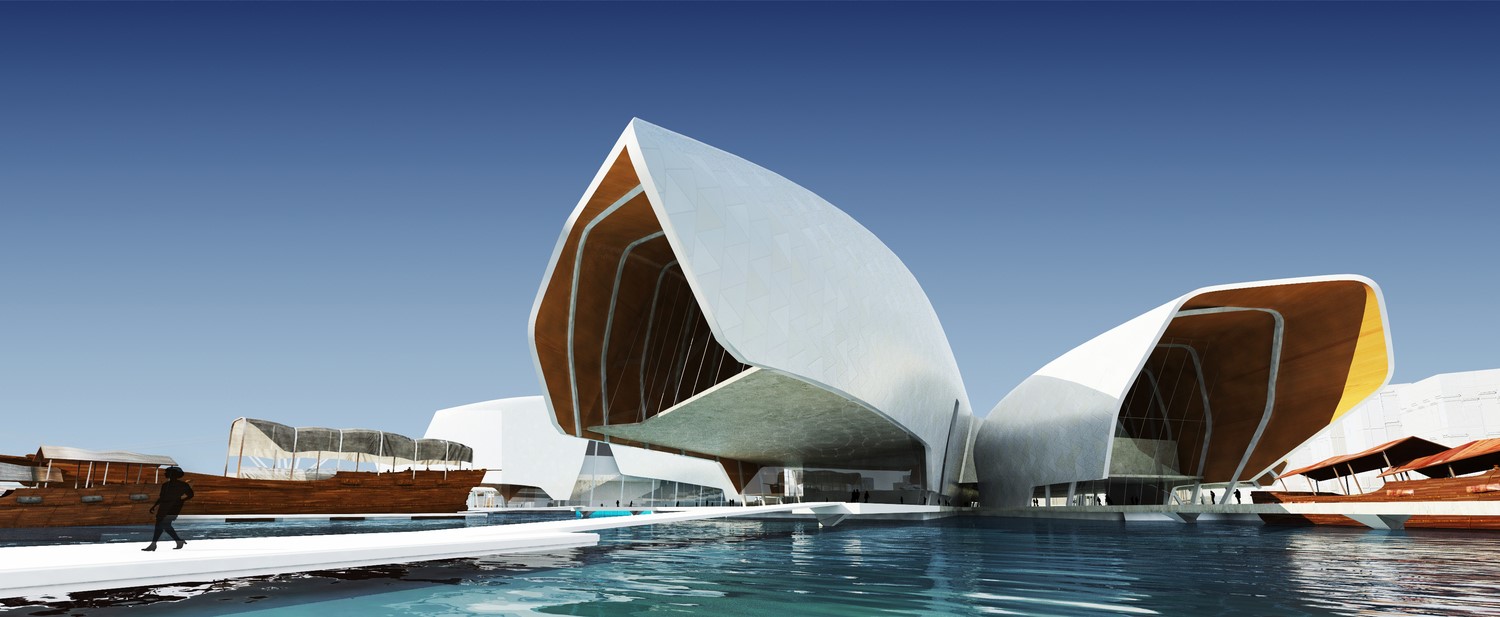 ▲Waterfront space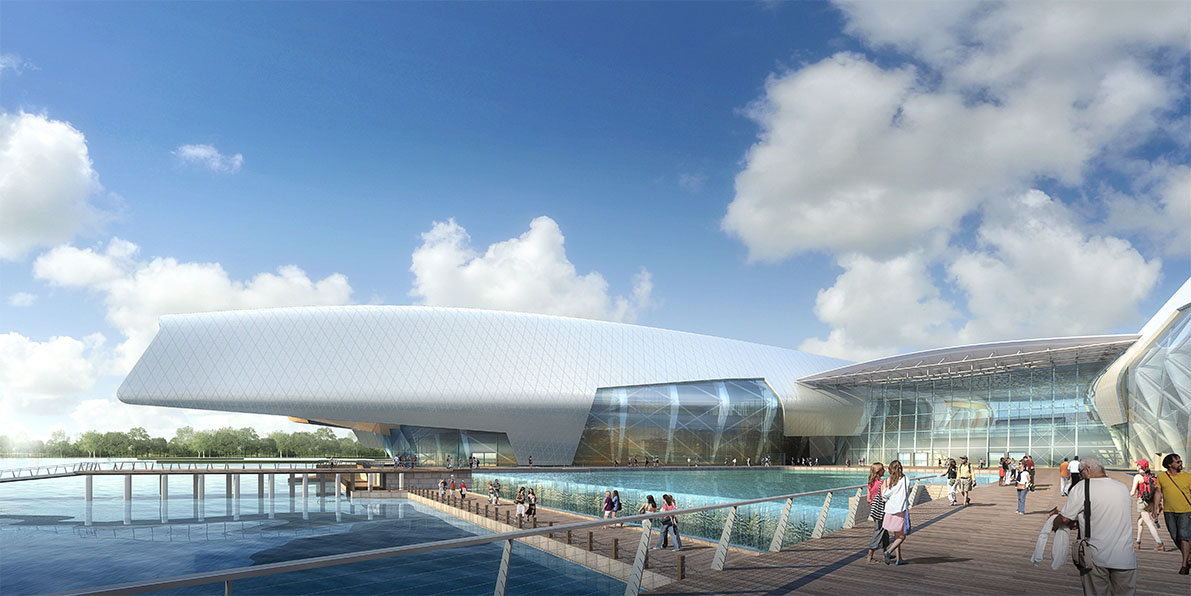 ▲Bridge and Entrance